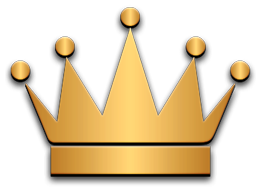 S
&

A Watches Customer Reviews

From our satisfied customers from all over the world, we have many positive reviews about their experiences with S&A Watches.
Please also post your positive review!

Average rating:

121 reviews

May 17, 2023
Auch bei meiner 2. Bestellung bei S&A Watches lief alles wieder perfekt ab, es gibt nichts zu beanstanden. Die Kommunikation und Abwicklung der Bestellung war schnell und freundlich. Vielen Dank nochmals an Herr Aichinger für seine detaillierte persönliche Einschätzung. Bis zum nächsten Mal.
Dec 6, 2022
Hervorragender Service, hohe Fachkompetenz und äußerst freundliche Beratung.
Ich habe bei zahlreichen Händlern nach dem passenden Ersatzteil gesucht und bin bei S&A Watches nach einer Empfehlung endlich fündig geworden. Original vepackt und brandneu - wie durch Herrn Aichinger versichert.
Ich werde garantiert wieder auf S&A Watches zurückkommen.
Vielen Dank !
Nov 30, 2022
Es war mein zweiter Uhrenkauf bei S&A Watches. Die Uhr befindet sich in einem phantastischen Zustand. Ich bin absolut zufrieden. Die Kommunikation war sehr freundlich und angenehm und der Preis war sehr fair. In Zukunft gerne wieder.
Jan 14, 2022
Die bestellte Uhr befindet sich in einem wunderschönen Zustand, sogar besser als erwartet! Die Kommunikation war sehr nett, der Preis fair und die Abwicklung der Bestellung schnell. Alles verlief einwandfrei und ich bin 100% zufrieden. Werde auch bei zukünftigen Uhrenkäufen sehr gerne auf S&A Watches zurückkommen.
Dec 8, 2021
Top-Service und Kommunikation! Zustand und Beschreibung der ausgelieferten GMT Pepsi waren mehr als versprochen – chapeau + vielen Dank für die professionelle Abwicklung!!
HG,
Lars Donath
Dec 5, 2021
Ich habe selten einen so guten Kundenservice erlebt. Beginnend bei der Anfrage über die gesamte Abwicklung hinweg habe ich ein freundliches und kompetentes Team erleben dürfen. Auch Änderungen wurden flexibel und unbürokratisch abgewickelt. Alles in allem habe ich mich sehr wohl bei der Kaufabwicklung gefühlt. Vielen Dank dafür.
Oct 13, 2021
Sehr netter Kontakt ! Hohe Fachkompetenz und ausgezeichnete Beratung !
Danke…. Ich werde sicher wieder kommen …..
May 23, 2021
Fast and reliable; super service.
Aug 17, 2020
Ich kann Herrn Aichinger und sein Team wirklich vorbehaltlos empfehlen. Bin zum wiederholten Male als Kunde bei S&A Watches sehr gut beraten und betreut worden. Der gesamte Ablauf von der ersten Anfrage über diverse Mails bis hin zur Abwicklung des Verkaufs und der Zustellung verliefen absolut reibungslos und sehr zeitnah. Die angebotenen Uhren sind ohnehin von aussergewöhnlicher Qualität, wie ich finde. Von mir gibt es dafür die volle Punktzahl.
Sehr gut gemacht, Herr Aichinger.
Besten Dank.
U. Steinhauser
Jul 21, 2020
Top Abwicklung
Jul 18, 2020
Mr Aichinger certainly knows his business. Very knowledgeable, competent and trustful. Quick shipping and products 100% as described. Highly recommended. Will buy again.
J.S., Munich, Germany
Apr 14, 2020
Very good seller. Fast shipping and great communication.
Follow through the order. I highly recommend S&A Watches.
Dec 16, 2019
Topadresse für die feinen Dinge am Handgelenk. Super Beratung und super Service, so soll es sein.
Dec 2, 2019
Sehr kompetente und nette Beratung am Telefon. Rückruf erfolgte prompt. Gekaufte Uhr in TOP Zustand. Uhr innerhalb von zwei Tagen erhalten. Sehr zu empfehlen und jederzeit gerne wieder!
Grüße Andreas W.
Nov 18, 2019
Wie schon in meiner ersten Beurteilung angedeutet, bin ich wieder zu Herrn Aichinger zurückgekommen und habe mir eine weitere GMT II gekauft, der ich nicht wiederstehen konnte.
Ich kann auch nur den Vorrednern zustimmen, die Betreuung seitens der Fa. S&A Watches ist ohne jeden Vorbehalt sehr gut, informativ und vor allem immer zeitnah. Man hat von Anfang an ein gutes Gefühl und es bewahrheitet sich immer wieder das, wofür es im englischen Raum das Sprichwort gibt: buy the seller. Dem ist an sich nichts hinzuzufügen. Wer also sehr gute Uhren absolut ruhigen Gewissens kaufen möchte, ist hier an der richtigen Adresse.
In diesem Sinne bis zum nächsten Mal.
Mit freundlichen Grüssen
U. Steinhauser
Oct 24, 2019
Great experience buying from S&A. Richard was very responsive and very helpful. Fast shipping and my item arrived perfectly. The photos were very accurate. Definitely I will buy from them again!
Jun 23, 2019
Hi there,
I bough a beautiful Rolex GMT Master II from S&A Watches which I found in ebay last month, and I really have to say that I am extremely satisfied. For the payment the guys don't accept PayPal, so I had to do a bank transfer, which I found a little unusual, but it was not a problem in the end. Regarding the quality this watch is by far the best used watch I ever bought!!! For me this is really just like new, better than expected! Quick shipping by DHL, friendly communication with S&A, I could not be happier at all. I will return for my next watch for sure, the shown photos were 100% honest, no tricks. This is exaclty how it should be. Thanks S&A, you really are over the top!!!
Mar 29, 2019
Quick shipping, items as described, to the point responsive emails!
Mar 29, 2019
Richard is an extremely responsive and helpful professional. The watch also arrived one day after the order. In general very high quality of service. Recommended!
Feb 22, 2019
Fast shipping. EXACTLY as described. Trusted seller. I will buy again from Richard in the near future!
Feb 20, 2019
Fast shipping. EXACTLY as described. trusted seller. buy with confidence.
Jan 3, 2019
Fast shipping, good communication, deal with confidence!
Dec 21, 2018
Great Seller !!
GRAZIE !!
Dec 19, 2018
Tolle Uhr
- sehr netter Kontakt
- superschneller Versand
- alles genau wie beschrieben
natürlich jederzeit gerne wieder - TOP!
Dec 5, 2018
Habe gerade meine erste Rolex (GMT II Pepsi) von S&A Watches erhalten (nach zwei Tagen Wartezeit). Und ich kann nur sagen, dass

1. Die Qualität bei den gebrauchten Uhren bei S&A wirklich einzigartig ist (und ich habe mir in den letzten Monaten wirklich viele Uhren angesehen)
2. Die Kompetenz des Verkäufers (Herr Aichinger) in Bezug auf Rolex Uhren extrem hoch ist (hatte ein persönliches Beratungsgespräch bei S&A)
3. Auch sein Verhalten im Verkauf gegenüber dem Kunden sowohl in Bezug auf Beratung als auch im Bereich der Preisgestaltung ebenfalls top ist!
4. Das ganze Setting (vom Zubehör bis zur Lieferung) einfach hochprofessionell ist

Und ich werde sicher auch in Zukunft weitere Uhren dort beziehen!! Gratulation an die Firma – im Speziellen an Herrn Aichinger! Ich komme sicher wieder!

-------------

Just bought my first Rolex (GMT II Pepsi) at S&A Watches (after waiting for 2 days). And I am really impressed:

1. Quality of the watches is really unique – and I visited a lot of shops and saw a lot of watches during the last months
2. Competence of the seller about Rolex watches is extremely high – I had a very interesting and informative dialogue with Mr. Aichinger in his shop!
3. Also his behavior in the whole sales process (from advice to the discussion about the price) was top!
4. And the complete setting (watch, equipment, delivery …) is really highly professional

I am sure I'll buy further watches at this company! Congratulation to the company and the seller Mr. Aichinger! I'll be back!
Dec 5, 2018
Name:
S&A Watches
Vielen vielen Dank ür das extrem nette Feedack dt. und englisch auch gleich noch dazu,
Ihr Feedback ist eines der besten, die wir jemals bekommen haben!
Mögen auch alle Uhren, die Sie von uns jemals bekommen werden, zu Ihren besten und schönsten und wertsteigerndsten gehören!!
S&A Watches
Nov 24, 2018
Bedenkenlos zu empfehlen. Sehr Informativ am Telefon und die gesamte Transaktion war völlig problemlos. Sicher nicht das letzte Mal gewesen, dass ich bei S&A Watches vorbeigeschaut habe.
Nov 6, 2018
I bought a beautiful Rolex Master II 16713 Tiger Eye which arrived exactly as shown and described on Chrono 24.
S&A is a 5 star seller, no doubts.
Oct 31, 2018
Good seller! Recommended. Perfect and friendly SERVICE, FAST delivery! super seller
Sep 12, 2018
Fantastic service! Fast answers and good dialog, and most important: what you see is what you're gonna get! Nearly NOS-condition and it certainly was! Perfect Submariner recieved and I can only recomend Richard and his team. I wish I had more money, then I would buy here again!

On top of that: FAST delivery!
Sep 6, 2018
Perfect and friendly SERVICE! The watch was EXACTLY as described. Beautiful! Mr Richard was quick to reply to ANY questions. Payment and delivery were smooth and efficient. Many, many thanks!
Sep 6, 2018
CANNOT IMAGINE BETTER SERVICE. THE WATCH WAS MINT WITH FULL PAPERS, AS DESCRIBED. RICHARD WAS QUICK TO REPLY TO ANY QUERIES I HAD. BEST OF ALL, I PAID FOR THE WATCH ON SUNDAY AND I AM WEARING IT ALREADY ON THURSDAY. PHENOMENAL ALL AROUND, AND MY NEXT PURCHASE WILL DEFINITELY BE WITH S&A WATCHES. THANK YOU!
Sep 5, 2018
Good seller! Recommended.
Aug 30, 2018
Excellent! Bought a Submariner 14060M 2-liner over the weekend and got it shipped express on tuesday. Watch as described. Very much recommended. Thanks a lot!
Aug 19, 2018
5 Sterne für S&A. Super Beratung, faire Preise und schnelle Abwicklung. Für mich DIE erste Adresse für GMT II ... Besten Dank und viele Grüße JS
Aug 10, 2018
Ich habe online eine Rolex GMT II Pepsi gekauft:

superfreundliche Abwicklung, einschließlich Telefonat nach Abwicklung und Erhalt!

Ware top verpackt und genau wie abgebildet und erwartet erhalten!
Unkomplizierte, vertrauensvolle Bank Abwicklung und Lieferung der Ware 2 Tage später.

Ich war begeistert von meiner Rolex und S&A.

Jederzeit wieder, top Empfehlung !
Aug 7, 2018
I had the pleasure to sell a Rolex to Richard at S&A Watches and it really was a smooth experience from getting in contact to having received money for my watch only a few days after shipping the watch. Richard was really quick replying to my queries and made me feel very secure during the whole process. I'm sure i will return both for selling and buying in the future.
Aug 2, 2018
results speak for themselves. take a look at chrono, see how fast their watches r selling. strongly recommend to anyone who wants a timepiece. thrustworthy, reliable n honest, got myself a very nice 16700 as in the pictures. will buy from them again
Jul 17, 2018
Super Service, schnelle Lieferung, gute Beratung...
Gerne wieder!!
Apr 28, 2018
I purchased a mint Rolex Pepsi GMT 16710 model, year 2005 from Richard.

Richard held the watch for me for 3 months, so I could travel to Europe to collect the watch. He kept me well informed through the whole process and the watch was immaculate as promised.

Very happy with the service, the condition and the accuracy of the watch, I would be happy to deal with S&A Watches again.
Apr 27, 2018
The watch (GMT 16710) is beautiful, exactly like on the photos. Professional service and prompt replies. I recommend. Thank you.
Apr 24, 2018
GREAT PRODUCT AND FANTASTIC CUSTOMER SERVICE. MANY THANKS!
Apr 22, 2018
Great service, everything was 100%.
Mar 8, 2018
Tout est parfait ! Merci
Mar 6, 2018
Alles bestens! 5 Sterne*****
Ich habe die Uhr vor Ort gekauft und zuvor auf Chrono24 gesichtet.
Sehr freundlich und sympathisch, pünktlich, stressfrei!
Die Rolex "Coke" ist top, ein Traum!
Feb 16, 2018
Sehr sympathisches, kompetentes Team!
Tolle Abwicklung, spitzen WARE
Die Freude mit der UHR ist riesig!
Jederzeit wieder.
Kann ich nur weiterempfehlen.
Feb 9, 2018
We had a great experience with S&A Watches, the transaction went smoothly and we received the Rolex Daytona extremely fast... it was sent to Miami.
The watch is beautiful and in amazing condition.
Comunication was very easy and great.
This is a professional, trustworthy and reliable seller.
You can purchase with confidence.
Thank you and we will purchase again for sure!
Jan 10, 2018
acquistato ghiera in ceramica e quadrante paul newman per daytona... bellissimi...Spedizione immediata e super professionalita'. Grazie!!!
Jan 5, 2018
I've bought and I sold a 16710 to S&A Watches, everything went smoothly both times. Very professionnal, don't hesitate !
Dec 12, 2017
Name:
Pierre Winther Hansen
I have experienced a really good service here.. Everything was as descibed, and communication was really really good..
Im sure I will buy from Richard again..
Oct 16, 2017
Charming and efficient service. Straight talking and honest people, and the watch was everything the advert suggested it would be. I was delighted with every aspect of the transaction. I hope to be a repeat customer.
From our satisfied customers from all over the world, we have many positive reviews about their experiences with S&A Watches.
Please also post your positive review!